Dear Artists, dear friends of wine
We are honored to announce the winner of the ESTATE CONSTANTIN GOFAS WINE LABEL COMPETITION of small graphic prints for the year 2016 production. We are delighted with the presence of many artists from the countries around the world. We received artworks from countries like Japan, China, Argentina, Russia, Canada and many countries from Europe.
We are very thankful and pleased for such a big participation.

After difficult selection the members of the Jury:
Constantin Gofas
Katarina Vasickova
Christos Giannakos
Eliska Turanska
carefully selected on August 6 in Kouci Nemeas the winners.
The 1st price and the Label of the "MYTHIC RIVER" for the year 2016 is the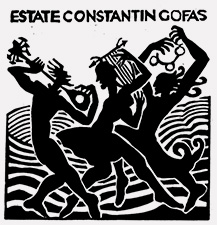 "DANCE"
Mauricio Schvarzman from Argentina

We have decided to give Awards to 15 more Artists
The Certificate of Excellence will go to: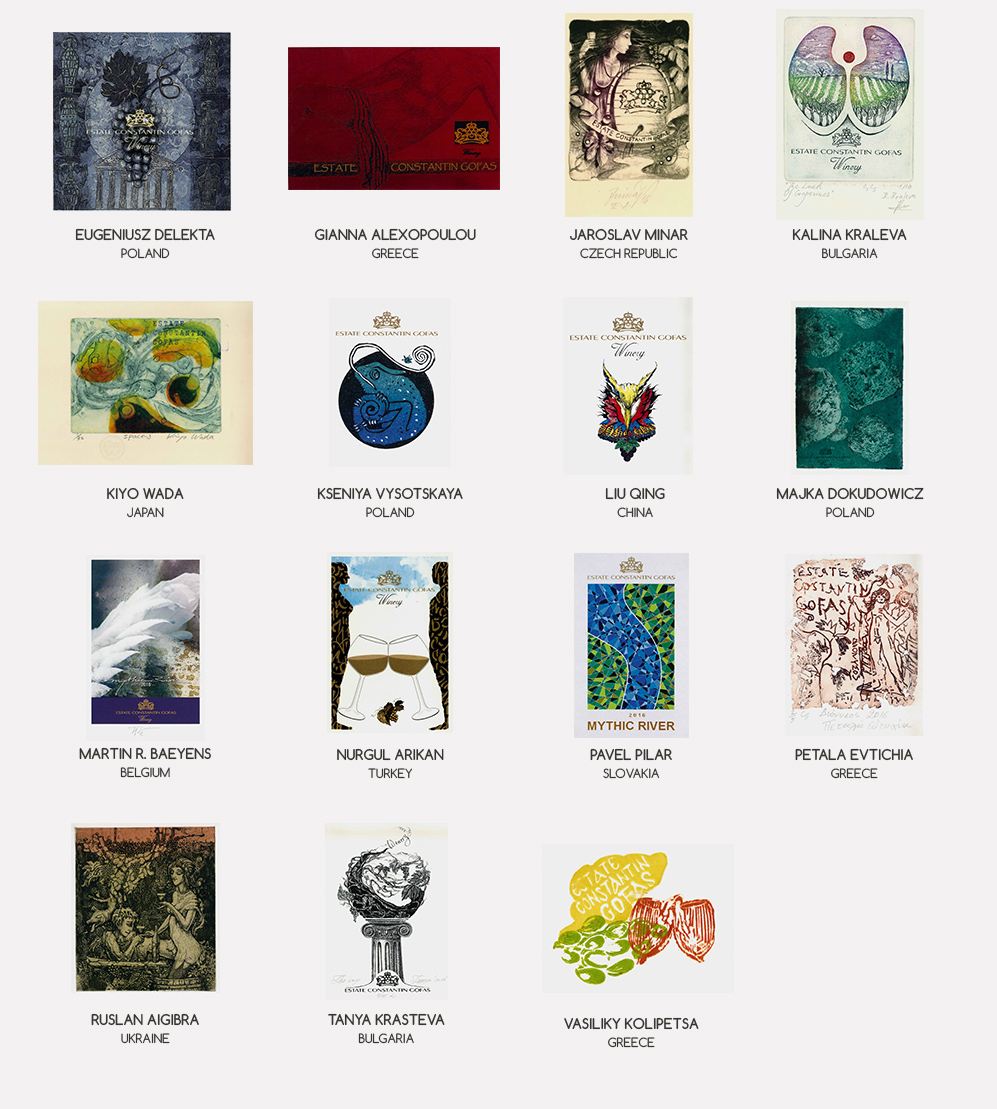 GALLERY OF ACCEPTED WORKS BY THE RULES OF THE CONTEST